Associated General Contractors of America (AGC)
The Associated General Contractors of America (AGC) is the leading association for the construction industry. Operating in partnership with its nationwide network of Chapters, AGC provides a full range of services satisfying the needs and concerns of its members, thereby improving the quality of construction and protecting the public interest. A full service national trade association with a nationwide network of exceptional chapters, AGC represents more than 33,000 leading firms in the industry – including general contractors, specialty contractors and service providers and suppliers. AGC members play a powerful role in sustaining economic growth, in addition to producing structures that add to productivity and the nation's quality of life. AGC is truly the "voice and choice" of the construction industry.

California Stormwater Quality Association (CASQA)
The California Stormwater Quality Association (CASQA) has been a leader since 1989 when the field of stormwater management was in its infancy. CASQA's membership is composed of a diverse range of stormwater quality management organizations and individuals, including cities, counties, special districts, industries, and consulting firms throughout the state. A large part of our mission is to assist water quality programs in California to learn collectively from the individual experiences of its members, to learn from the mistakes and avoid the pitfalls.

International Erosion Control Association (IECA)
The International Erosion Control Association (IECA) is the world's oldest and largest association devoted entirely to helping members solve the problems caused by erosion and its byproduct—sediment. Founded in 1972, IECA is a non-profit organization that serves as the premier global resource for the prevention and control of erosion.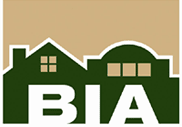 California Building Industry Association
The California Building Industry Association (CBIA) is a statewide trade association based in Sacramento representing more than 5,000 companies, including homebuilders, trade contractors, architects, engineers, designers, suppliers and other industry professionals. It is made up of a number of regional associations, including:
When you join one of our local associations, you automatically become a member of the California Building Industry Association and the National Association of Home Builders — a 3-in-1 membership. Our local, state and national associations are primarily focused on advocating legislative and administrative reforms needed to remove barriers to housing construction — helping our industry recover and helping your business survive and thrive.