RAIN, RAIN, GO AWAY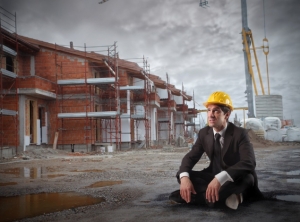 Being in Northern California, you would think it is crazy for anyone to want rain not to come around. California seems to have been in a drought for ages now, but the fact that we are actually getting some rain provides much needed relief to numerous parts of the ecosystem.  Most everyone is looking forward to El Niño and the liquid relief it brings.  However, if you are in the construction business, rain can lead to stormwater, which is not good news.
At a construction site, stormwater causes a variety of issues:
Project delays due to the weather
Increased costs to manage through the wetness
Equipment damage on the job site
Fines for site discharge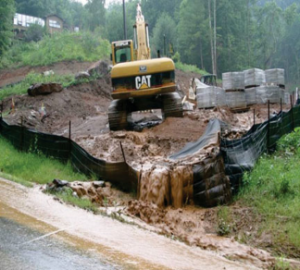 Weather reports are showing this El Niño may be the strongest on record, rivalling the 1997-1998 storms. The last El Niño was responsible for evacuating roughly 100,000 people and this year poses an even larger threat as dryer conditions could cause more flooding.  Climatologist for NASA's Jet Propulsion Laboratory in La Cañada Flintridge, Bill Patzert, told the LA times, "January and February are just around the corner. If you think you should make preparations, get off the couch and do it now. These storms are imminent." Patzert and other climatologists agree that the start of the New Year will usher in a significant amount of rain.
The Clean Water Act provides significant fines for those who do not comply with stormwater rules.  Anyone contributing to environmental pollution may end up sharing a part of the fine.  California administers the Clean Water Act through the US EPA National Pollution Discharge Elimination System (NPDES) program.  The authority to regulate stormwater runoff under the NPDES system has been delegated to the State Water Resources Control Board and the nine Regional Water Quality Control Boards. It's notgetting easier.  Fines can range from tens to hundreds of thousands of dollars, which can easily cause a budget overrun or a complete halt to a project.  And… you are guilty until proven innocent.
Don't take that risk.  This is where ATS comes in. Active Treatment Systems, Inc. (ATS) is a Water Management Services Provider located in California servicing the Western United States. We have a reputation for providing cutting edge technology, value engineering, and excellent service on the most challenging projects.  We provide treatment services, equipment rental, sale, design-build engineering, permitting & plan submittals, inspections, monitoring, and consulting. Our #1 goal is to support construction and keep your project on track.
In the end, you have to protect the environment.  It is the law.  If you try to gamble or circumvent the system, you will pay the price.  Plan now and you will be better off in the long run.