Services Provided By Active Treatment Systems
ATS solutions have been used on many projects, ranging in size from small residential construction sites to multiple acre commercial and large scale infrastructure projects like road improvement, dam rehabilitation, tunneling, trenching, groundwater dewatering for deep footing high rise structures and more. ATS business is all about temporary systems for water cleanup on construction and industrial sites and mine sites. ATS services a wide variety of clients including small to large scale builders, engineering contractors, wood products companies, municipalities and special districts and more. All treatment system designs focus on safeguards to protect the environment and keep customers in compliance with regulations. From initial planning to completion, ATS's years of experience in handling difficult water quality issues differentiate them from all others.
ATS is one of the top water treatment companies, and offers a variety of services to assist you through difficult water quality challenges. ATS can assist you through the permit process by assisting with pollution plan development and site assessment. We offer technical consulting related to water quality and other environmental services. We have the ability to do water quality sampling and offer a CESCL inspection program to evaluate the effectiveness of BMPs on site. We also offer a variety of training programs from public education seminars to a CESCL certification program.
Industrial Wastewater
Once water has served its myriad industrial uses, it must be treated to be reused, treated to enter the public utility wastewater treatment process or treated to return to the environment in a manner consistent with water quality regulations. ATS provides wastewater treatment options.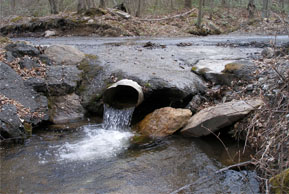 Stormwater
Stormwater pollution results when this runoff picks up, carries and transports various pollutants (oil, grease, chemicals, sediment, nutrients, pathogens) along streets, drains, open channels, and storm sewer systems. See how ATS can provide stormwater treatment.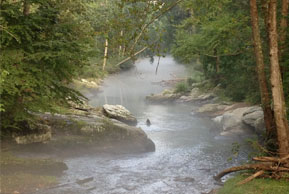 Groundwater
Water suppliers drill wells through soil and rock into aquifers to reach the ground to supply the public with drinking water. Unfortunately, the ground water can become contaminated by humans. These chemicals can enter the soil and rock, polluting the aquifer and eventually the well.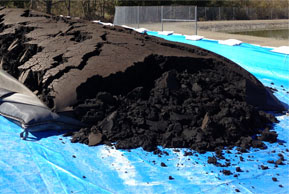 Sludge Dewatering
After wastewater treatment the sludge remaining is very high in water content that can be reclaimed through sludge dewatering. ATS offers a complete range of biosolids dewatering systems, for all sizes of treatment plants, and suitable for all forms of reuse applications.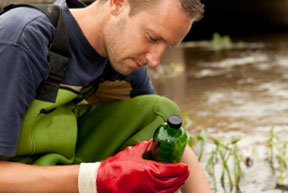 Engineering
ATS have a wealth of experience in treating wastewater and its residuals from small decentralized systems to large, complex municipal and industrial systems. We will design a program to prevent flooding while maintaining the city's drinking water is safe and contaminant free.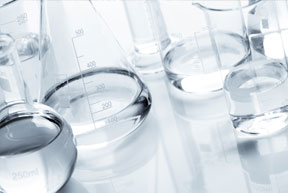 Lab Services
By choosing Active Treatment Systems, you choose one of the most respected and qualified laboratories in the environmental industry. Your analyses are performed by well-trained scientists in a state of the art laboratory that was designed specifically for your needs.
About Active Treatment Systems
Active Treatment Systems, Inc. was founded in 2005 as Clear Water Compliance Services of California, Inc. in response to the implementation and enforcement of new phases of the Clean Water Act and the Endangered Species Act. These regulations enhance the need for specialized erosion control and water treatment services at construction and industrial sites. The company built itself on the platform of technology and reputation of Clear Water Compliance Services in Washington State which had become an industry leader very quickly by setting high standards for systems and operations. Clear Water Washington was one of the first independent companies authorized to perform water treatment at construction sites on behalf of the general contractor. Today, there is no business or ownership connection between ATS and Clear Water Washington.
Active Treatment Systems, Inc. has a strong core of dedicated professionals, most of whom have been with the company since its inception. ATS personnel have education and professional expertise in environmental science, construction management, chemistry, engineering, soil and water remediation, and industrial water treatment. The ATS goal is to provide its customers with the highest level of expertise in the industry. It is a fundamental ATS business strategy to keep this firm foundation of talent in place through all business cycles and to date they have been unwavering in keeping this commitment.