Groundwater Treatment and Remediation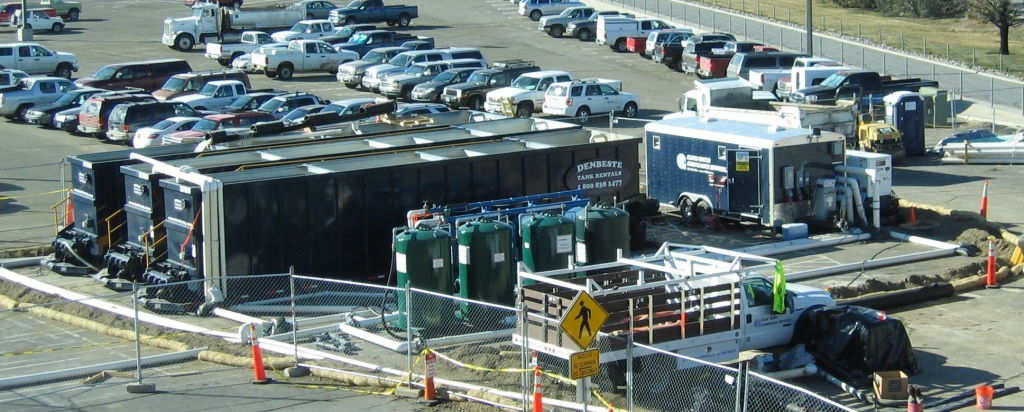 Groundwater Remediation
ATS provides complete turnkey Groundwater Remediation solutions. Using proven and effective groundwater treatment technologies, ATS can help businesses meet difficult water quality discharge requirements. We offer solutions from start to finish no matter the extent or complexity of your project. We evaluate Influent water, and design a system that meets you specific site needs. We can assist with all your submittals and permitting requirements. Our experience in treating groundwater has been with the following applications: tunneling, trenching, micro boring, and sludge/slurry management.
Click here to view a list of projects we have successfully treated for groundwater issues!
It is important to design and include a Ground Water Treatment System (GWTS) to address any contaminates that may be encountered during the life of the project.
Total Suspended Solids (TSS)

Total Petroleum Hydrocarbons (TPH)

Volatile Organic Compounds (VOC's)

Semi-Volatile Compounds (SVOC's)