Lab Services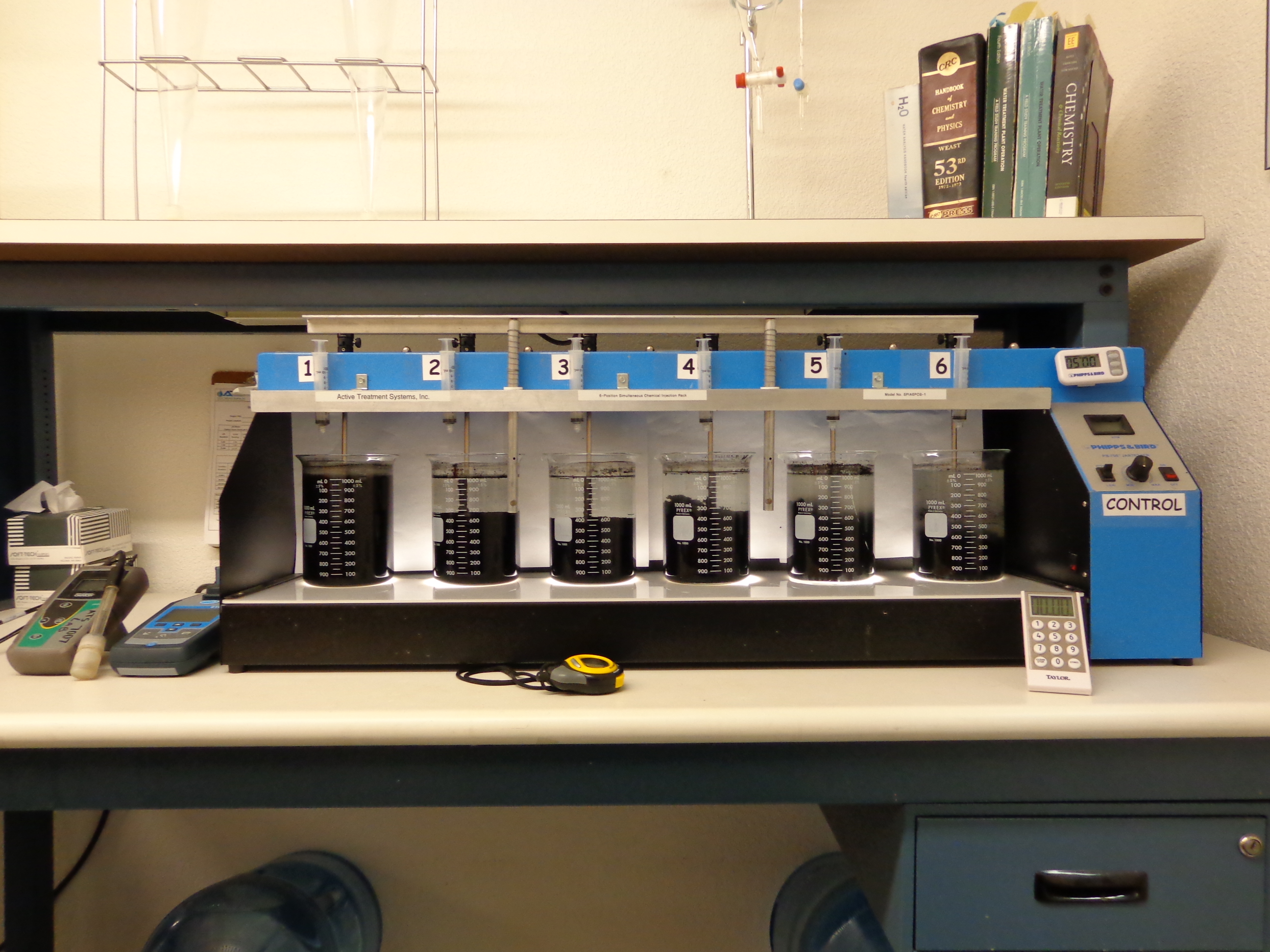 Lab Services
ATS lab equipment includes a vacuum filtration system to simulate the end results from sand filtration, bag and cartridge filtration and GAC and resin columns for hydrocarbon and metals removal. Other lab aids include balances, standard volumetric labware and a significant number of chemicals, standards and polymer/coagulants to support testing requirements. A large selection of analytical instruments assures that the desired results are achieved.
It is widely accepted that accurate jar testing is one way to help produce the highest quality water possible, as economically as possible. Consistently reproducible results can be obtained when specialized Jar Testers are used to assist in the process of determining the optimal dosing of chemical for the specific water conditions. ATS uses a six–paddle jar tester as shown in this picture. For more information on this equipment from Phipps & Bird, click on this link: PB-700 Stir Plate System.
Stormwater simulation is accomplished using distilled water and onsite soil samples so that planning for the stormwater season can commence prior to its start.